Home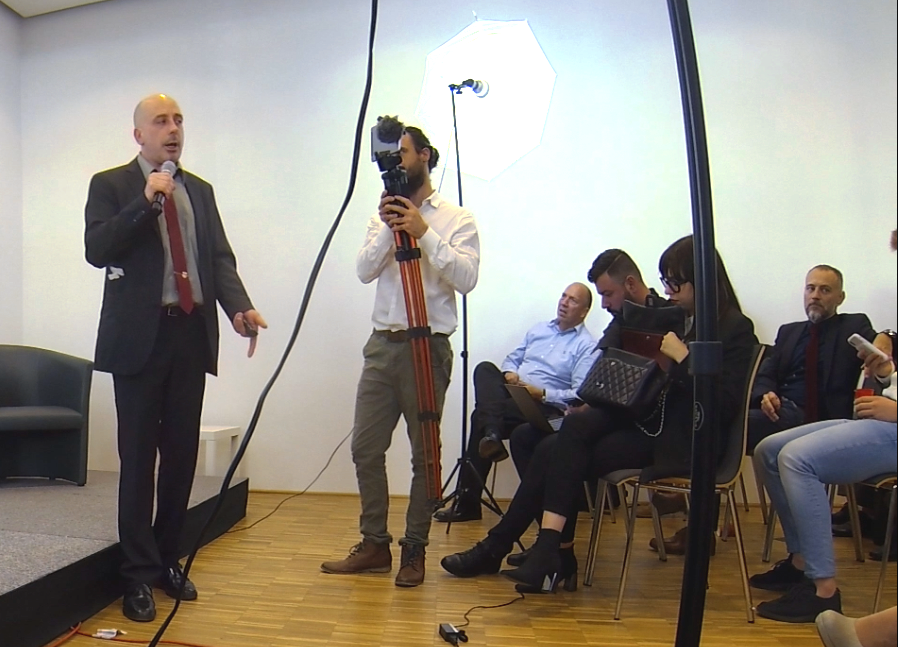 Details

Written by:

Bitcoin101

Category: Uncategorised
Hits: 103
In the ever-evolving world of digital finance, cryptocurrencies like Bitcoin have taken center stage. Their meteoric rise in popularity has spurred a growing demand for comprehensive education and training in the realm of digital assets. Garden State Crypto, a pioneering institution, has emerged as a leading provider of Bitcoin classes that empowers individuals to navigate the complex world of cryptocurrencies with confidence.
Bitcoin, the first and most well-known cryptocurrency, has demonstrated its staying power in the financial markets. As the digital gold standard, it has piqued the interest of investors, traders, and enthusiasts alike. However, understanding how to buy, store, and trade Bitcoin effectively is no small feat. This is where Garden State Crypto steps in, offering a wide array of Bitcoin courses designed to cater to a diverse audience.
The Garden State Crypto Difference
Garden State Crypto distinguishes itself by offering an unparalleled educational experience. Their Bitcoin classes are designed to demystify the world of cryptocurrencies and provide participants with the knowledge and skills needed to thrive in this dynamic space.
Here are some key features that set Garden State Crypto apart:
Expert Instructors: The backbone of any educational institution is its instructors, and Garden State Crypto boasts a team of knowledgeable and experienced experts in the field of cryptocurrencies. Their instructors are well-versed in the intricacies of Bitcoin and are passionate about sharing their expertise with others.

Comprehensive Curriculum: Garden State Crypto offers a wide range of Bitcoin classes, ensuring that there is a course suitable for everyone, from beginners to advanced learners. Topics covered include Bitcoin basics, wallet management, trading strategies, and blockchain technology.

Hands-On Learning: Learning by doing is at the core of Garden State Crypto's approach. Participants in their Bitcoin classes have the opportunity to practice what they've learned through real-world simulations, case studies, and interactive exercises.

Community Engagement: The cryptocurrency space is known for its passionate community, and Garden State Crypto encourages its students to engage with like-minded individuals. They host networking events, discussion forums, and mentorship opportunities to foster a sense of community and collaboration.

Cutting-Edge Resources: Garden State Crypto stays ahead of the curve by providing up-to-date resources and materials. They ensure that students are informed about the latest trends and developments in the Bitcoin and cryptocurrency space.

Flexibility: Recognizing the varied schedules of their students, Garden State Crypto offers both in-person and online classes, making it accessible to a global audience.
Who Can Benefit from Garden State Crypto's Bitcoin Classes?
Garden State Crypto's Bitcoin classes cater to a broad audience:
Newcomers: For those who are new to cryptocurrencies and Bitcoin, the beginner courses provide a solid foundation for understanding the fundamentals.

Investors: Investors looking to diversify their portfolios can benefit from courses that cover Bitcoin's investment potential, risk management, and long-term strategies.

Traders: Active traders can sharpen their skills with courses on technical analysis, chart patterns, and trading psychology.

Entrepreneurs: Business owners and entrepreneurs exploring the integration of cryptocurrencies into their operations can gain valuable insights into the practical applications of blockchain technology.

Curious Minds: Even if you're just curious about Bitcoin and want to explore this revolutionary technology, Garden State Crypto's introductory courses offer an informative and engaging experience.
Conclusion
In the world of cryptocurrencies, understanding Bitcoin is paramount. Garden State Crypto's comprehensive Bitcoin classes are designed to empower individuals with the knowledge, skills, and confidence they need to navigate the exciting and sometimes challenging world of digital finance. With expert instructors, a diverse curriculum, and a commitment to community engagement, Garden State Crypto is leading the way in shaping the next generation of cryptocurrency enthusiasts and experts. Whether you're a beginner or an experienced trader, Garden State Crypto has a course tailored to your needs. Join their classes and unlock the power of Bitcoin today!